COVID-19 Response
COVID-19 has affected us all, some more than others. No matter how difficult this crisis gets or how long it lasts, we each have an opportunity. Our response will one day be our story. Whether you need help or you have the ability to give it, we're all in this together.
Sunday, August 2nd @ 11am
order your official

"

We Expect a miracle"

t-shirt

today!!
Welcome to Puritan Missionary Baptist Church
We are a Community who firmly believes in Gods word. Come journey with us.
​
​
Our mission is to create a spiritual foundation to promote a healthy and effective core for the church, community, and the city; as well as regain those individual that have been lost due to ineffective or non-existent ministries.
​
Our vision is to create a level of Godly order in which those who partake in the ministry will discover the richness of the word of God as it propels their life from one level to the next. Puritan will be know as the "Training Ground for Spiritual Warriors"
​
Bishop Larry D Grinstead
SENIOR PASTOR
​
​ Tune in LIVE for Communion Sunday @ 10:45am
CHURCH RESUMES (tentatively)
STAY TUNED FOR WEEKLY UPDATES
SHARPENING SWORDS FELLOWSHIP CONVOCATION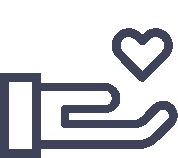 "Whoever is generous to the poor lends to the lord, and he will repay him for his deed."